August 24, 2022
By Jo Wiersema
Midweek Musings is a weekly Covenant blog with a variety of authors and a variety of topics.
It's the time of year where you look at the clock and you don't know where the time went. The number of lake and pool days are counting down. The school supply section at Target is filled with the sweet smells of a new year. You're firing up your grill for your end of summer shenanigans.
I'll be honest y'all, I looked at the calendar this morning and was floored that September is next week. Our summer school series is ending and after so many weeks of learning scripture, I'm a little proud of the small nuggets of the Word of God I've been able to hold tight to. Maybe some of them have stuck with you too? I've stood firm in the faith, I've clothed myself in love, I've tried to enter the kingdom of heaven like a child, and I know that Naomi's people will be my people.
With the summer school season coming to an end, there is a rush of final wants and needs to prepare for this next season. With the chaos we might be leaning into, there isn't a lot of solid ground. Sometimes the future feels uncertain, or the time we have feels too short.
My professor for pastoral care talked about how God is always present in the crisis.
A crisis doesn't have to mean a hospital visit or the world feeling like it's crashing down. A crisis is simply when the stress you can handle is no longer less than your ability to cope.
Maybe your ability to remake dinner after it burns isn't there...
That's a crisis.
Maybe the hours to get through the errands list doesn't fit within the time you have to shop...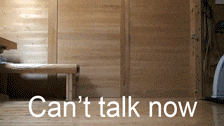 That's a crisis.
When the world feels too much, we're sitting in crisis. Maybe we're crying out to a God who could make more hours in the day, or the calendar to slow down, or for your boss to give you some good news.
God is not forsaking us in these frustrated moments of lost time.
God is not leaving us without hope when the ability to cope is reduced and the stressors of day-to-day life have increased.
God is sitting with us in the crisis, holding our hand, and offering the peace of the Holy Spirit in the overwhelming space which we sit.
I've learned so many of the nice answers to say in times of crisis:
"You are loved."
"I am here for you."
"You are not alone in this."
But to breathe, to tell myself those things when I want to sit in my chaotic life, is much easier said than done.
The empty platitudes might do more harm than good when said in passing, but if you find this blog today – know that you are loved.
You are loved by a God that is bigger than the crisis....
a God who will give you more than you can carry but is still here for you...
a God who lives alongside you in your crisis, who might be able to offer you peace.
You might not have space for a big prayer this day, but know, just a little prayer will do.
Lord Jesus Christ, Son of God, Grant mercy on me.
Amen.