Girls Just Want to Talk to God
September 14, 2022
By Jo Wiersema
Midweek Musings is a weekly Covenant blog with a variety of authors and a variety of topics.
Okay, please fully be prepared for another Women of Genesis fangirl blog. We are rolling into the third week of this series and I'm still quoting Clara's sermon on Sunday to whoever will listen. Clara goes through the story of Rebekah, speaking as Rebekah and recounting the story we don't love to talk about.
While the twins, Esau and Jacob, are in Rebekah's womb, she hears from God:
Two nations are in your womb,
and two peoples from within you shall be divided;
the one shall be stronger than the other,
the older shall serve the younger.
-Genesis 25:23
Rebekah doesn't have the best reputation. She's known historically as conniving, devious, and trying to cook up this plot to throw off history. But I think we forget about how she's acting on behalf of what was spoke to her. A message from God, given to her, to act out.
I've mentioned this before, but humans are continuing to human throughout history. We make the same goofball mistakes, we argue the same arguments, we fight the same fights. The conversations I've had in the last couple years on behalf of myself and others, is not dissimilar than the note Clara hits on: Why should I not help fulfill God's purpose?
Who is to say that my conversations with God are not valid, holy, and fulfilling of God's great mission?
Who is to say any person that is hearing any part of the Triune God speak to them is not helping to fulfill the great mission of God?
That makes people uncomfortable for two main reasons:
1) Many people have used the name of God in vain to promote terrorist action or Christian nationalist agendas primarily through harm.
2) A God that is so big that speaks to some and not to others feels like a parent who clearly loves one child more than the other.
In my humble opinion, God is more complex than that. God is more complex than picking favorites and chatting with them. I believe in a God who also finds those who listen and speaks loudly to those people to move the needle towards a better world.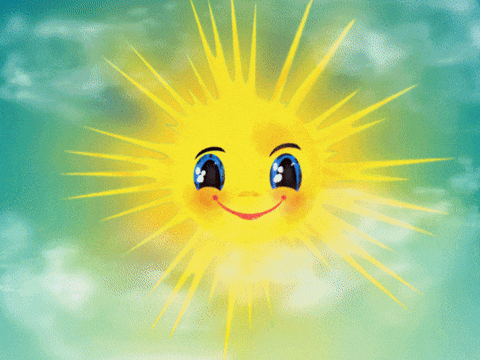 The Bible is complicated. The Bible is filled with real people who are broken and sinning and like the characters in our favorite movies, not listening to us as we yell at them from a world away.
Rebekah is spoken to by God, but the narrative that has been painted throughout history is one of bitter, sneaky, disastrous. Rebekah isn't perfect, but she's worthy of God's love and words. She's worthy to be remembered as someone just doing her best to honor God however she could.
My plea this day is to trust in a God so big as to trust women with God's mission. God is big enough to trust in a pregnant mother, a weeping barren woman, a slave. God gives hope to the many, light to lost, and words to those who need to hear.
Listen closely, you might just be ready to listen to what God has to say today.
Blessings,
Jo